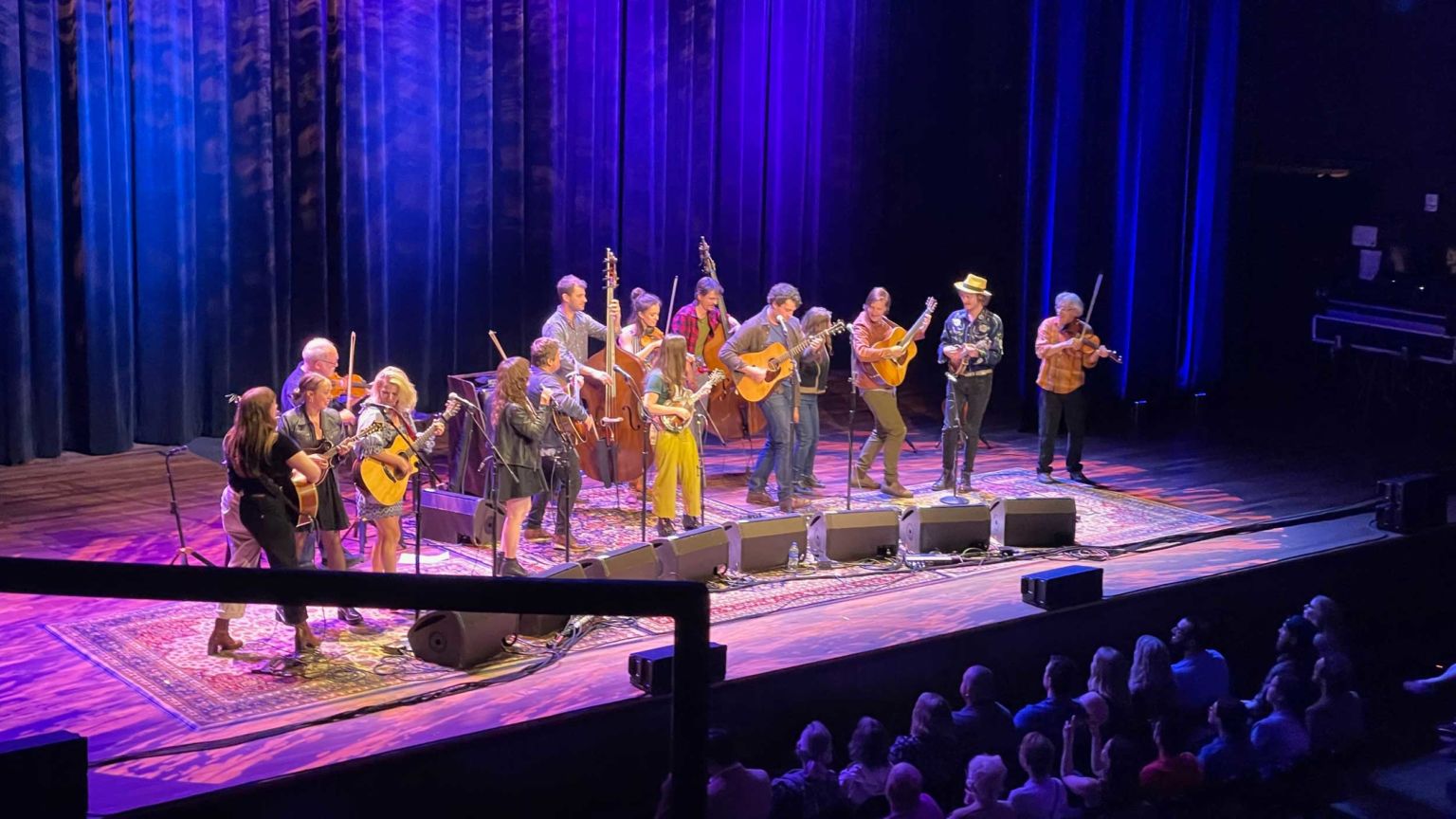 2/3 of Nickel Creek and a Whole Lotta Friends
We were a few hours outside of Nashville on Thursday when we got the news that the show we had been looking forward to for months had been postponed until September.
We decided to makes the most of the long weekend and spent the next couple of hours in the car googling "things to do in Nashville" and considering our options.
We were able to make it into Nashville just in time to catch Josh Ritter performing live at Grimey's to celebrate the release of his album Spectral Lines that was releasing the next day.
Later that evening, we headed to Brooklyn Bowl to see the Fruit Bats. Thanks to @_oldrookie for the recommendation. Right before the show started we saw Nickel Creek post this announcement and we knew we wanted to do whatever we could to ensure we were able to get seats for this special Watkins Family Hour.
Friday afternoon we lined up outside the Ryman with a few hundred of our newest friends. I'm not sure they had to turn anyone away, but the line went around the block and our efforts were rewarded with a great view a few rows back in the balcony (not far from where where our original tickets had us seated.)
It was an amazing night of music (setlist archived here) surrounded by a crowd of thankful fans. Special guests included Sarah Jarosz, Hawktail, Sierra Hull, Aoife O'Donovan and other friends of these artists sitting in. It was truly an unforgettable experience. Thank you Chris and Sarah Watkins and everyone involved for making this happen!